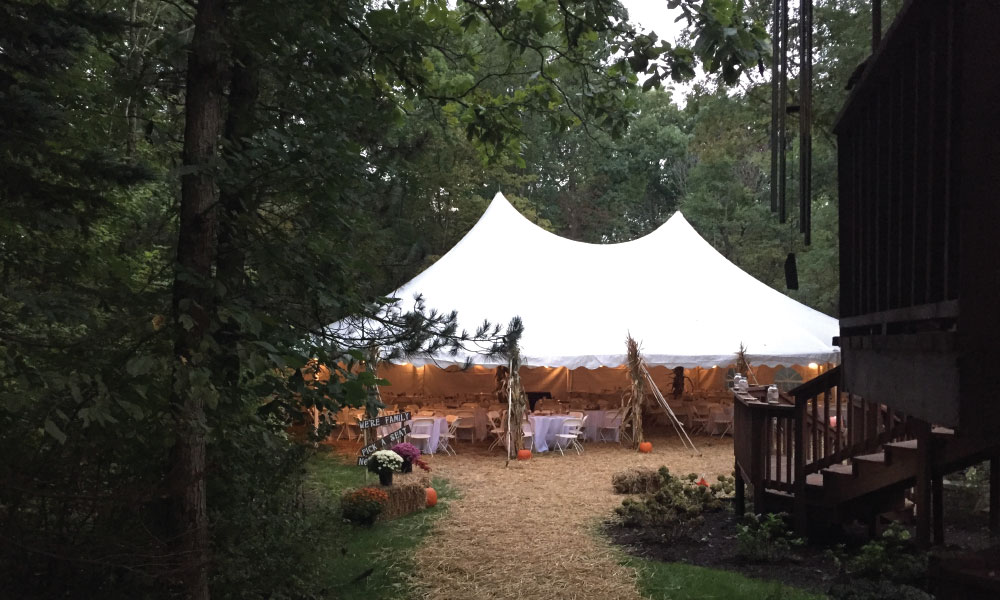 4 Tips for Outdoor Summer Events
There are a lot of things to consider when planning an outdoor summer event. From coordinating travel plans and summer camp schedules to preparing for any and all kinds of weather, the list of things to do can be long. Whether you're planning a graduation party, a wedding, a corporate event or a block party, here are some tips to make your outdoor event fun and memorable for you and your guests.
Provide Climate Control
Everyone wants to appreciate the warm summer weather, but making sure your guests stay cool is a top priority, too. Summer weather can be especially unpredictable, with temperatures spiking at the last minute, so planning ahead can help save time and stress on the day. 
Some event companies offer air conditioning rentals. Joliet Tent offers guests the option to rent stand-alone fans or generators for cooling. Both offer an easy and convenient way to ensure you and your guests stay cool, even as the temperature heats up.
Provide shaded area
In the warm summer months, a day spent in the sun can be overwhelming. If you're planning an outdoor event, make sure you have shaded areas for guests to get away from the sun and rest. 
A tent can be the perfect addition to offer shade to your guests and a space for everyone to cool off. Tents offer designated spaces with cooler temperatures and can be modified and personalized based on your event needs. If you rent from Joliet Tent, you can take advantage of other additional services –– like renting tables, chairs and other decor, and renting cooling systems to keep your guests temperate. 
Offer Cool Refreshments
Get creative with the refreshments if you're planning an outdoor event this summer. Spending the day outside in the heat can dehydrate both you and your guests, but a selection of fun and creative refreshments can turn a water break into a celebration.
If it's a kid-friendly event, cool refreshments to offer include freshly squeezed lemonade or another fresh fruit juice and milkshakes – a perfect combination of cool and sweet that'll keep the kids entertained and hydrated. For adults, experiment with fruity summer cocktails like shirley temples or mojitos – perfect to quench your thirst and excite your taste buds. 
Select your decor
In the same way that it's important for your guests to be able to retreat into the shade or enjoy a refreshing beverage on a warm summer day, it's important, too, that the place they go for rest is welcoming and exciting. If you elect to host your event in a tent to provide shade for your guests, there may be additional rental packages offered that can compliment the tent and perfect your event. 
Joliet Tent offers unique service rental packages, including lighting, table, chair and flooring rentals. The available items suit any of your event's needs –– whether it's a more formal or casual celebration, a sit-down meal or a dance party, or something in between. From padded garden chairs to cocktail tables and string lights, there's sure to be items that meet your needs.
Ready to Host
All of these tips can help transform your summer event into a memorable, fun-filled day for everyone. 
Ready to begin planning an outdoor event? Contact us to learn more.