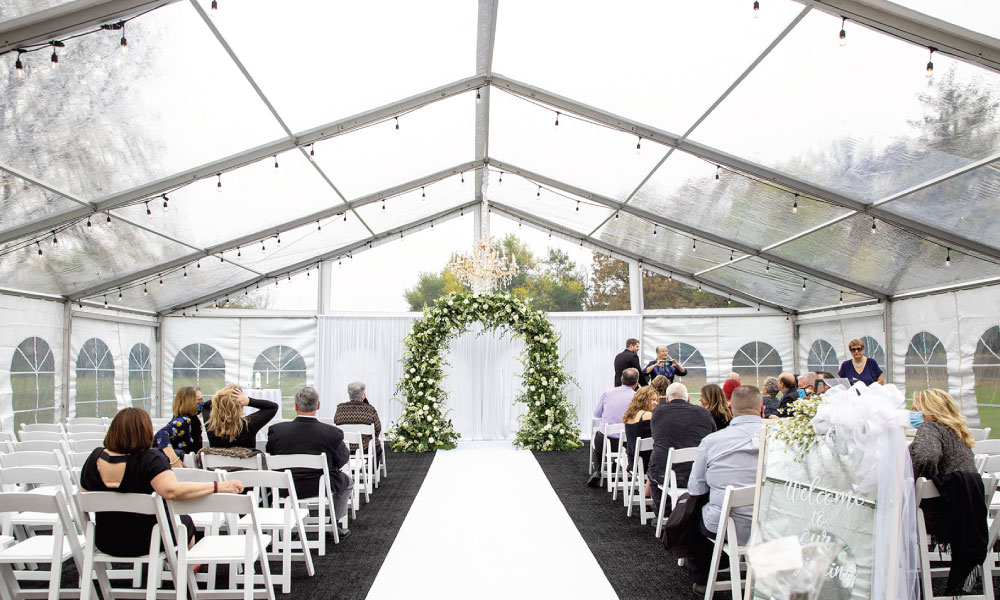 The Best Types of Tents for Weddings
Wedding planning is such an exciting experience. There are so many things to consider––all of the details, both big and small, matter. If you are planning to host an outdoor wedding, there are many technicalities to consider. Some important details you'll need to make decisions about include what types of food and drink to serve guests, how to arrange tables and chairs, and how to weatherproof your event. 
One way you can weatherproof your event is by renting a tent for your special day. Tents offer both an indoor and outdoor experience. One of the best parts of an event in a tent is that no matter what the weather is, you and your guests are protected. Tents are versatile in every way, and can easily be customized. For weddings, there are three types of tents that are best suited for any kind of ceremony and reception.
Clear top tents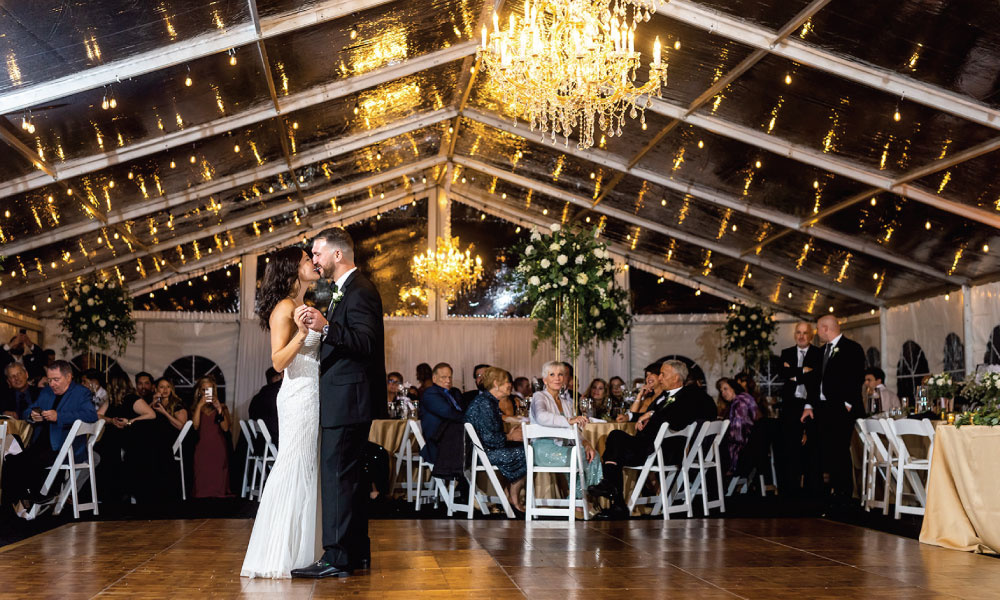 If it's not clear from the name alone, clear top tents let in the most natural light. The poles hold up a sheer top, allowing guests to sit in the sunshine or under the stars. During the day, especially if it's sunny, additional lighting probably won't be needed since the sun can filter through the sheer top. At night, the clear top reflects the light from within the tent, creating a magical oasis, perfect for any reception. If you're looking for a location that aligns with a natural or earthy wedding theme, a clear top tent might be right for you.
Century pole tents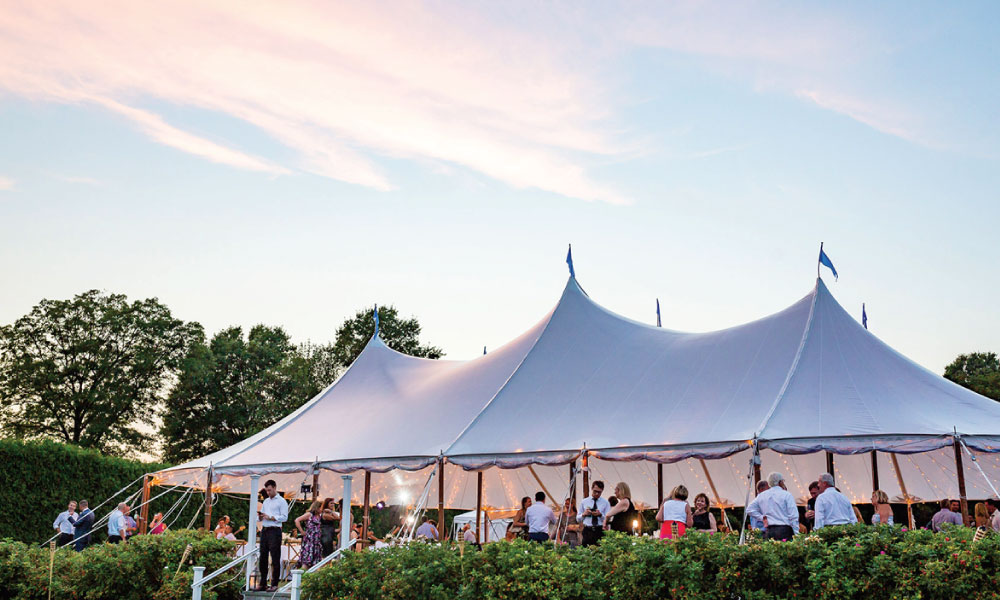 One of the more classical types of tents is the century pole tent. With three high peaks, century pole tents are impressive and graceful. The peaks seem to defy gravity and are beautiful to look at from both inside and out. The impressive height of the peaks creates a sense of space within the tent, expanding it and adding a sense of grandeur. Century pole tents are a great option for weddings with more traditional design and decor. 
Sailcloth tents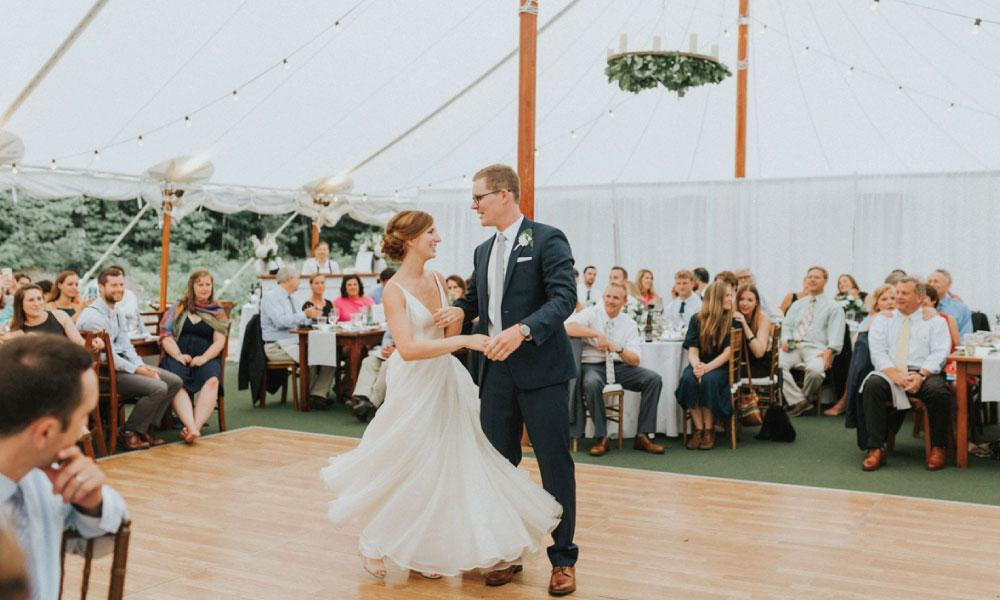 If clear top and century pole tents aren't your style, then you may want to consider sailcloth tents. A lightweight canvas that is translucent makes up the tent, allowing natural light to trickle in through the top, supplementing any other lighting and brightening the tent. Like century pole and clear top tents, sailcloth tents are extremely versatile. For a wedding with a rustic, whimsical or vintage aesthetic, a sailcloth tent would be a great complement to the decor.
Planning your outdoor wedding
Your wedding will be a beautiful celebration of love no matter which tent you choose for it. Joliet Tent has all of these styles of tents available to rent, as well as other rentals such as chairs, tables, and linens. With any of these tents, you won't go wrong––they'll make your outdoor wedding one to remember. Plus you won't have to worry about bad weather ruining your big day! 
Ready to begin planning your dream outdoor wedding? Contact us to learn more.