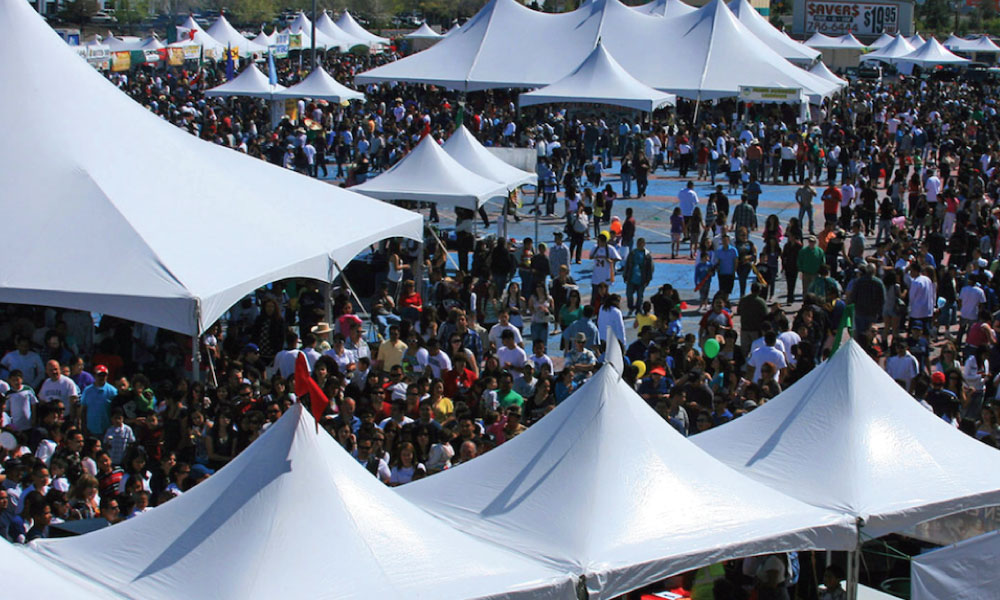 How to Plan an Outdoor Event This Fall
Summer has flown by, and we're now approaching the beginning of September and the onset of autumn. Although it's hard to say goodbye to long summer nights, there are so many reasons to be excited about fall this year. For those looking to organize an outdoor event this fall––whether it's a reunion, a homecoming celebration, a block party, or otherwise––we've compiled a list of what to consider when planning for one in the coming months.
Prep for inclement weather 
No matter what time of year it is, you never know what kind of weather to expect, especially in the Chicagoland area. For an outdoor event in the fall, it's smart to prepare for truly any kind of weather. From snow to rain to humidity, it's really hard to anticipate ahead of time. One way to prepare for any kind of weather on the day of your event is to rent elevated floors. If there is rain or flooding, having elevated flooring will ensure that your guests are safe and secure, even if the weather isn't cooperating.
Control the temperature
It's smart to prepare for any kind of weather and it's also important to keep guests temperate at outdoor events. Temperatures in the fall can be volatile. One great way to keep your guests from being too hot or too cold is by prepping for temperature control. Many companies offer rentals on heating and cooling systems to make sure that your event is perfect, no matter what. Joliet Tent offers rentals on generators, tent fans, and other heating and cooling systems to make sure you and your guests are comfortable no matter the weather.
Rent a tent
Renting a tent is a great way to keep your event outdoors without having to worry about poor weather. With a tent, even if there's a sudden downpour or a cold front sets in, there's a temperate and covered place for your guests to be without having to end the party early. There's also a wide variety of tents to choose from, depending on the event and its style. Joliet Tent offers rentals of clear top tents, sailcloth tents, and century pole tents––each are uniquely designed and offer the same great coverage for any outdoor event. 
Planning your next event 
Whether you're planning on hosting a homecoming party, reunion, block party, going away party, or anything else, Joliet Tent is the perfect one-stop-shop. You'll be able to rent a tent, flooring, heating and cooling systems, and even tables and chairs all in one place.
Ready to get started? Contact us to learn more.