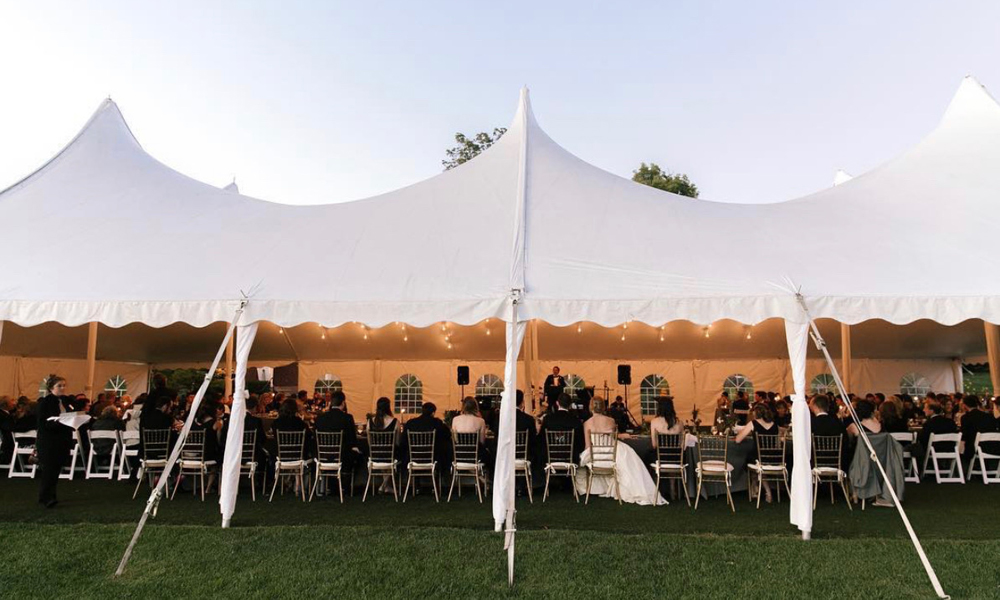 Ideas for a Summer Wedding
Memorial Day Weekend marked the unofficial start of summer, and with it, the official start of wedding season. Whether you're going to an intimate family affair or a friend's wedding party blowout, now is the time to get some ideas for your own special day. Summer weddings are so popular because they allow for the flexibility of holding the event outside and in open spaces. Doing a wedding in a tent offers even more room for creativity and fun.
Transform your space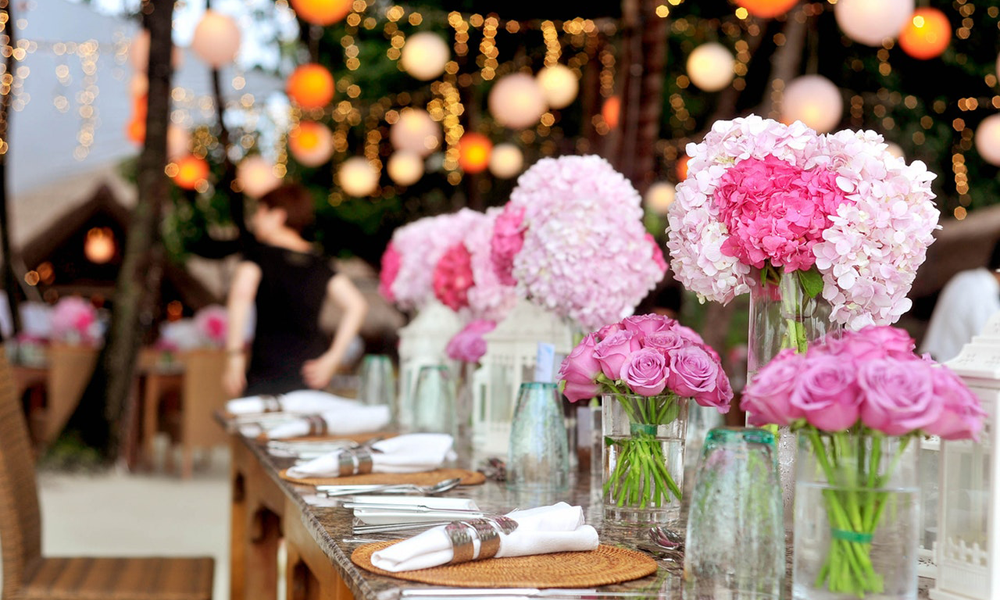 Whether you've opted for a scenic spot overlooking a body of water or even your own backyard, choosing a tent means the ability to completely customize the feel of your space. Bringing in lounge furniture and setting up spacy seating areas can make your guests feel like they're in a classy cocktail lounge. Even in a smaller tent, one or two four-person coffee tables surrounded with dark leathered chairs can add a nice space for guests to mingle away from their tables. Draped fabric from the ceiling can also help compliment a specific color scheme while adding a tasteful texture and feel to your day. Remember, this space is yours to fill in. If you like to have a direct hand in the look, there's an endless amount of DIY decorations that are perfect for a wedding reception in a tent. String together pictures of the couple to hang or make miniature vases out of mason jars to make your tent unique. You tent is a blank canvas — fill it in to fit your taste.
Light it up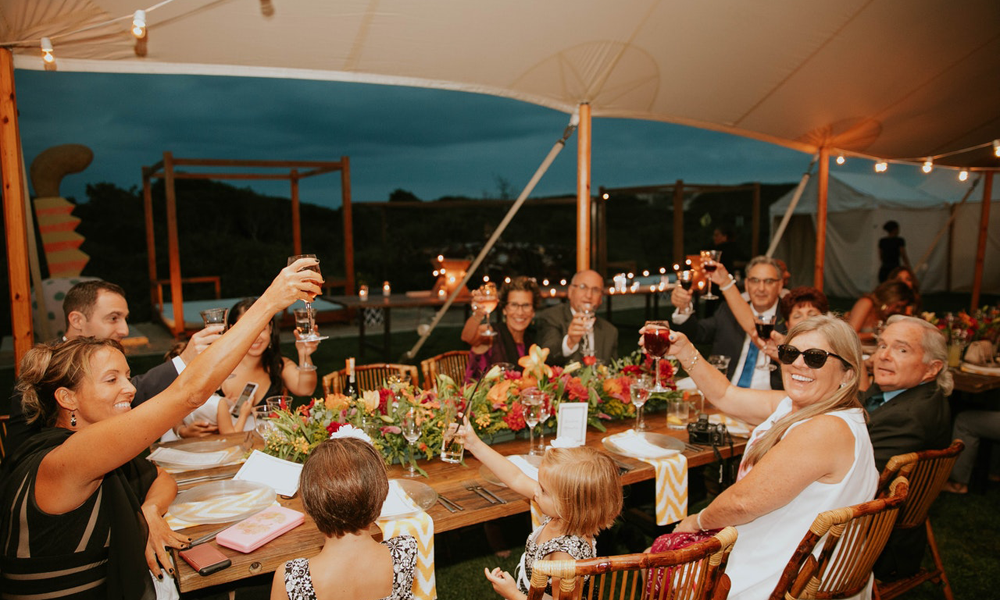 Using a tent for a wedding allows you to customize your guests' view of your special day — literally. The right lighting is essential to tie together the perfect wedding tent. If you're having a daytime wedding, a clear-paneled roof may be enough to allow in some natural light. If you're celebrating at night, you'll need to bring in separate lighting. Bistro lights strung across the ceiling is always a classic look that brightens up any space. Lanterns and can lights hung from the ceiling or placed on the ground offer a simple elegant solution, too. Candles on tables or beach lanterns can also be used to brighten things up and set the mood.
Choose your sound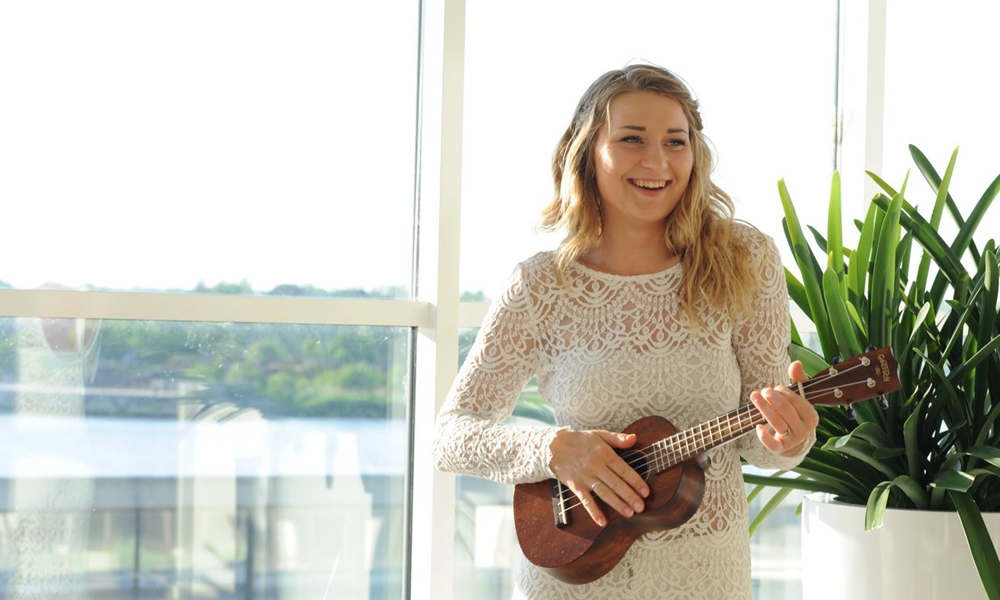 As you dream up your perfect wedding, remember to decide what you want the soundtrack to be. Regardless of your location, celebrating in a tent gives you the ability to pick your favorite music for your guests to dance the night away. A live band never fails at a wedding, or maybe you want to opt for a DJ to get people out of their seats and onto the dance floor. Whatever you choose, make sure that when reviewing logistics for your big day, you check with your music vendor to ensure you have the right electrical generator or any other equipment they need so that they can keep the party going all night long.
Decide on your dance floor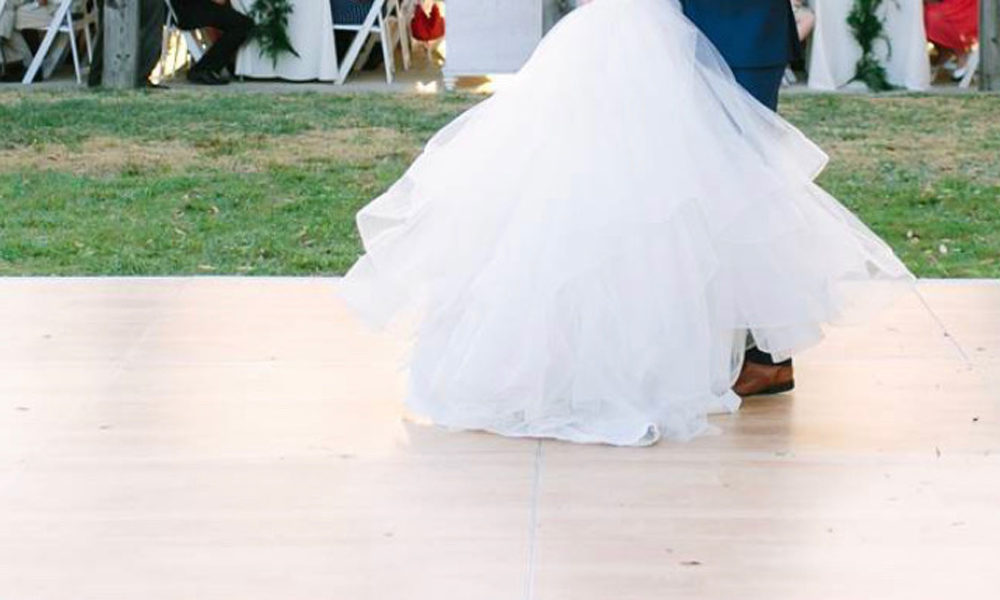 Exchanging vows under a tent means getting to decide what type of floor you want to celebrate on top of afterward. While some venues might have required vendors or built-in dance floors, in your tent you get to decide the size and look of your dance floor. First, do some simple math to figure out how much space you need. Divide your guest list by four and multiple by 10 for the total number of square feet you'll want. Next, decide on the style of dance floor you want. You can't go wrong with a traditional wood or black and white checkered floor. There are also opportunities to personalize the spot where you'll have your first dance as a married couple with a custom crest or monogram on the floor. Want a more natural dance floor? If you're tent is set up over grass or pavement, you can even get away with just sectioning off an area in front of the band or DJ for your guests to get down to the tunes.
Prep for Mother Nature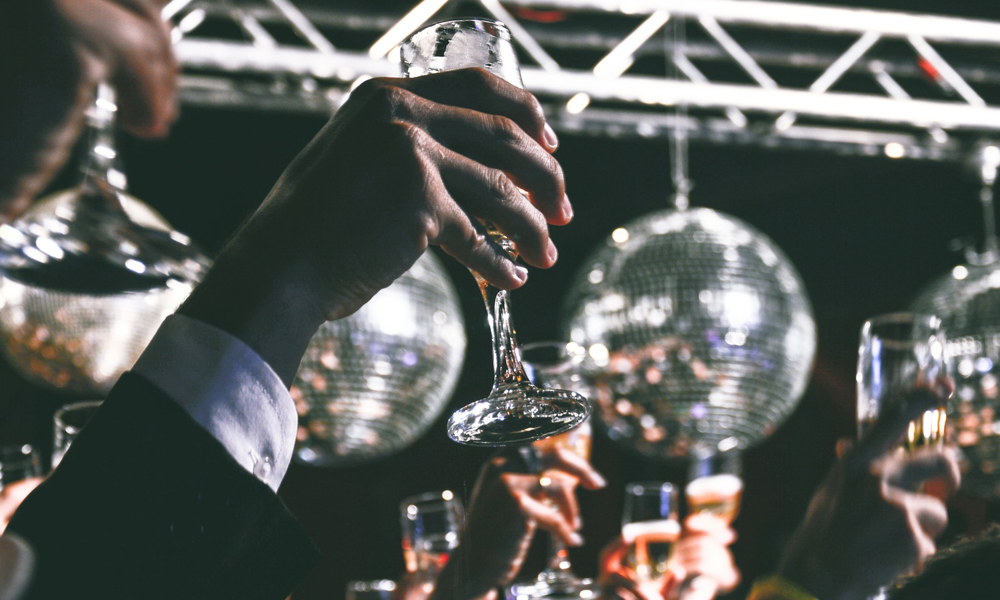 Finally, if you're going all-in on doing your big day in a tent, have a plan for sunshine and a plan for rain. Because so many days can be unpredictable during the summer, it's best to be ready for whatever Mother Nature throws your way. A few standard box fans can be ready at the flip of a switch and help cool down your tent on a warm day. So too, having a space heater on deck is never a bad idea if there's cooler weather in the forecast. Prepare for anything so that when it's time to celebrate you can worry about more important things, like showing off your dance moves.
Renting your next tent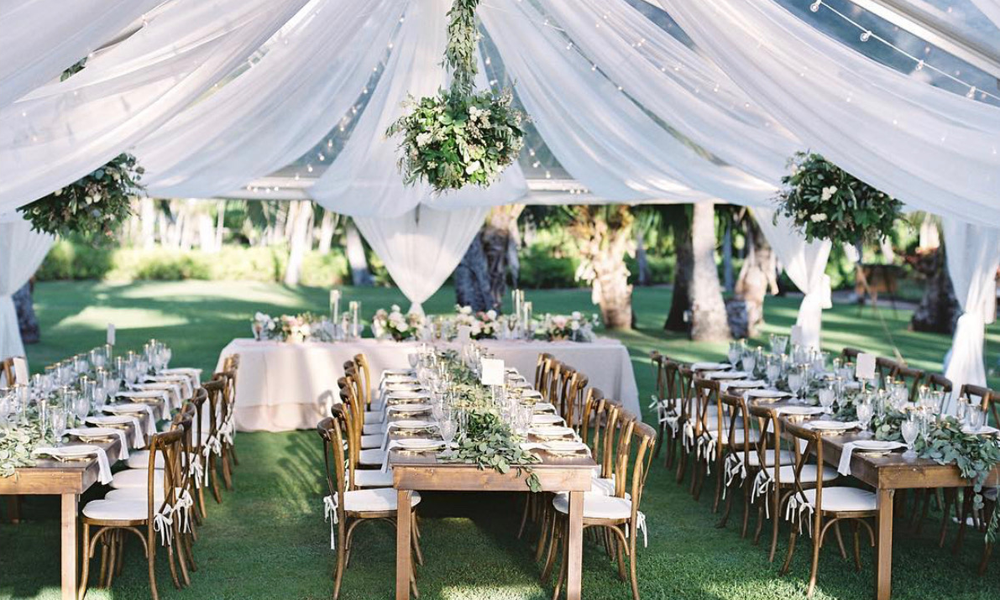 Regardless the type of wedding you're planning to do, choosing to have your special day in a tent gives you the flexibility to customize every detail. From the décor to the lighting to the dance floor, there's no reason you shouldn't have a say in everything on your wedding day.
For more information on renting a tent for your summer wedding, visit us.