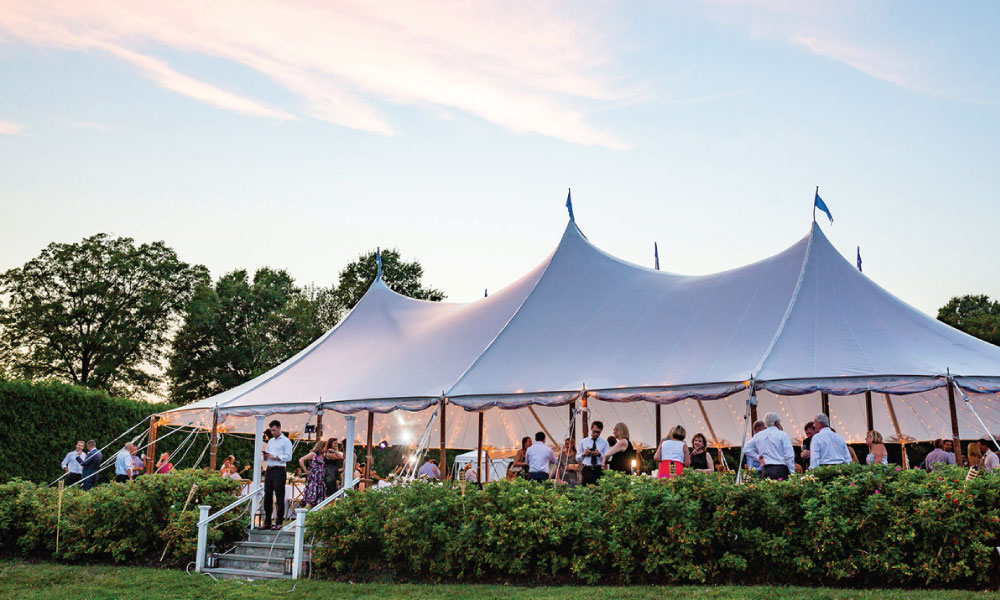 4 Reasons You Should Rent a Tent for Your Next Event
It's finally summer, the weather is warming up, and everyone's ready to get together. Whether you're hoping to host a company event, a block party, a family get-together, or a wedding, renting a tent can transform your event. Tents can bring elegance, style and that extra "wow" factor. That's why we've compiled a list of reasons to consider renting a tent for your next event.
Upgrade your style
Tents allow you to elevate your event. You have options to customize everything from the tent structure itself to smaller details like lighting, decor, tables and chairs. For the tent itself, you can choose whether you want a clear-top to let in natural light, or you'd rather hang lights from the tent for a classic look. Many tent rental companies offer speciality tents perfect for weddings, too. When you choose to rent a tent, you're choosing elegance and style.  
Weather-proof your event
Summer weather can be unpredictable. The last thing you want to worry about is a last-minute summer storm interrupting your long-awaited plans. If you rent a tent, you can put that worry aside. Whether the sun is shining or the clouds are approaching, inside the tent, you and your guests will remain unbothered. Some tent rental companies also offer added services like elevated flooring, heating and cooling to provide an extra level of protection against unwanted weather changes. Air conditioning in the summer and heaters for cooler weather ensure that no matter the time of year, your event will be comfortable for you and your guests. 
Get the best of both worlds
By hosting your event in a tent, you get the best of both worlds. Your guests can be both outdoors and indoors without having to sacrifice either option. The flexibility comes in handy especially when there are kids at the event. They can easily play outside, nearby the tent if need be, offering parents a reprieve and children the freedom to roam. When you rent a tent for an event, you give your guests flexibility without compromising on style or presentation.
Simplify your event planning
Another perk of renting a tent for your next event is it can simplify the process for you.
Many tent rental companies offer in-house decor and lighting rentals, so when you rent a tent, you can streamline your event planning process. Instead of renting from multiple vendors, you can get all you need in one place, eliminating much of the stress of planning. You can customize your lighting, decor, even the tables and chairs you use –– there are so many options to curate the details of your event. Rent tables and chairs that fit with the design you're going for –– whether that's banquet tables, padded garden chairs, or cocktail tables. Some companies even offer linens for you to use. When you rent a tent, you can host your dream event.
Renting your next tent
No matter the function or time of year, hosting your next event in a tent can take it to a whole new level. Whether it's customizing your perfect wedding day, a company barbecue or a music festival, tents offer the versatility to make every function a memorable one.
For more information on getting a tent for your next get-together, contact us.